How Do I Market My Lawn Care Business? Here are 5 Steps
Sep 7, 2018
Marketing Tips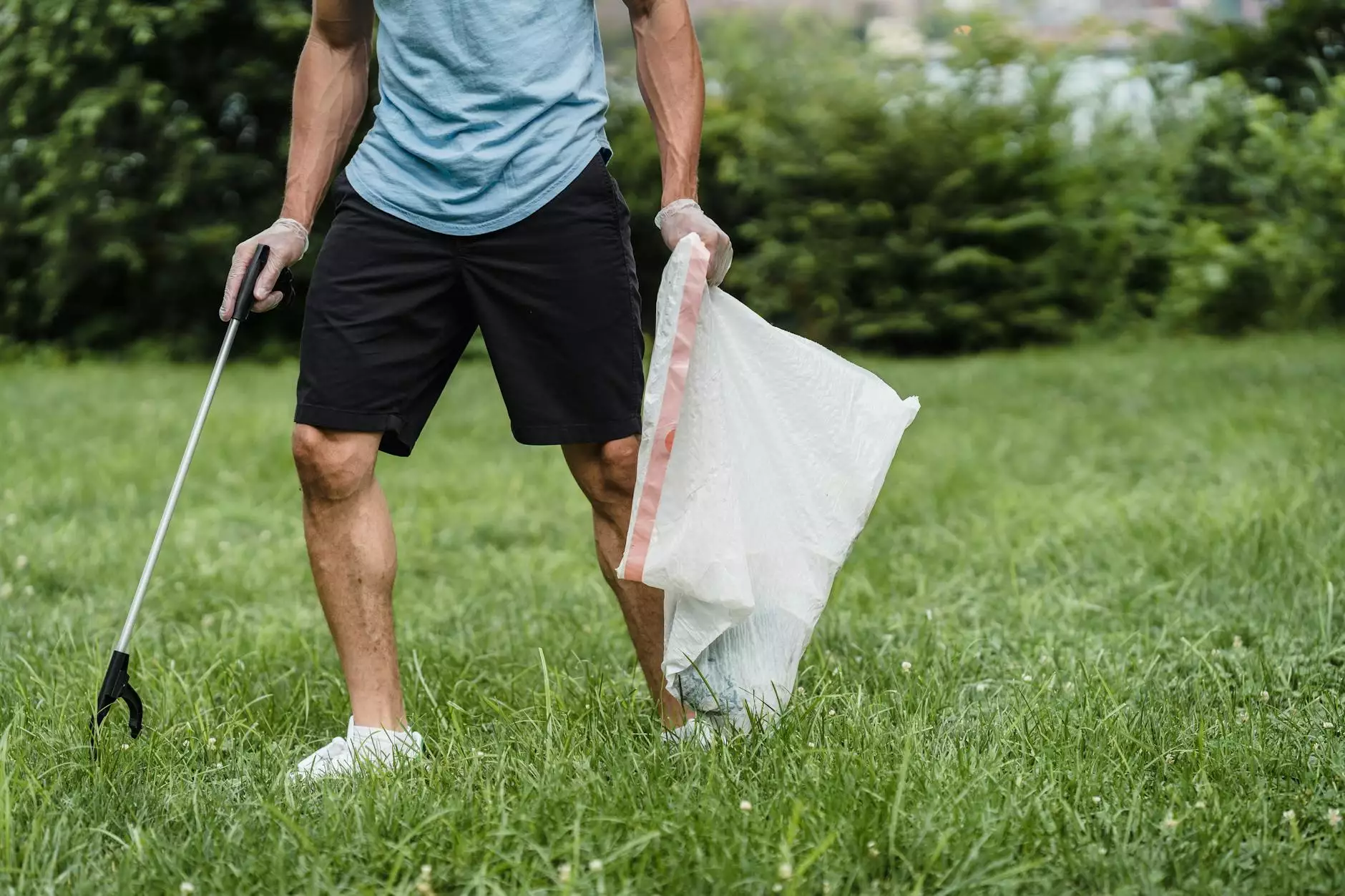 Welcome to Lawn Care Marketing Success - your ultimate guide to growing and marketing your lawn care business. In this comprehensive article, we will walk you through the five essential steps to effectively market your lawn care business and increase your customer base. By following these steps, you'll be well on your way to unlocking the potential of your business and outranking your competitors on Google.
Step 1: Define Your Target Market
The first step in marketing your lawn care business is to define your target market. Knowing who your ideal customers are will help you tailor your marketing efforts and messages to resonate with them effectively. Consider factors such as demographics, income levels, neighborhood types, and specific lawn care needs. This information will help you target the right audience and allocate your resources strategically.
Step 2: Develop an Effective Online Presence
In today's digital age, having a strong online presence is crucial for any business, including lawn care services. Start by building a professional website for your lawn care business. Make sure it is user-friendly, mobile-responsive, and visually appealing. Optimize your website by including relevant keywords in the page titles, headings, meta descriptions, and image alt text. This will improve your search engine visibility and increase organic traffic to your site.
Additionally, consider implementing search engine optimization (SEO) strategies such as creating informative blog posts, optimizing your website loading speed, obtaining backlinks from credible sources, and leveraging social media platforms to engage with potential customers. A well-rounded online presence will enhance your credibility and attract more leads.
Step 3: Implement Strategic Local Marketing
To dominate your local market, it's crucial to implement strategic local marketing tactics. Claim your Google My Business listing and optimize it with accurate business information, high-quality photos, and customer reviews. Encourage satisfied customers to leave positive reviews on your Google My Business profile, as online reviews heavily influence customers' decision-making process.
Consider running local search ads on platforms like Google Ads to increase your visibility in search engine results. Target keywords like "lawn care services near me" and "affordable lawn maintenance" to attract local customers actively searching for your services. Don't forget to optimize your ad copy and landing pages to maximize your conversion rates.
Step 4: Leverage the Power of Referrals
Word-of-mouth referrals can be a powerful tool in growing your lawn care business. Encourage your satisfied customers to refer their friends, family members, and neighbors to your services. Offer incentives such as discounts on their next service or referral rewards to motivate them further.
Implement a referral program by providing referral cards or implementing a referral link system on your website. Make it easy for your customers to refer your business and reward them for their loyalty. Referrals can significantly expand your customer base while keeping your marketing costs relatively low.
Step 5: Nurture Customer Relationships
Retaining existing customers is as important as attracting new ones. Build strong relationships with your customers by providing exceptional customer service and going the extra mile. Send them personalized thank-you notes, provide timely responses to their inquiries, and regularly follow up to ensure their satisfaction.
Consider implementing a customer loyalty program to reward repeat business. Offer exclusive discounts, free upgrades, or priority scheduling for your loyal customers. Happy customers are more likely to become brand ambassadors and refer your services to others.
Conclusion
Congratulations! You've learned the five essential steps to effectively market your lawn care business. By defining your target market, developing an online presence, implementing strategic local marketing, leveraging referrals, and nurturing customer relationships, you'll position yourself as a top player in the industry and outrank your competitors in search engine rankings. Remember, consistency and continuous improvement are key to long-term success. Start implementing these steps today and see your lawn care business thrive!