SharpNet's Award-Winning Digital Marketing Team
May 27, 2019
Services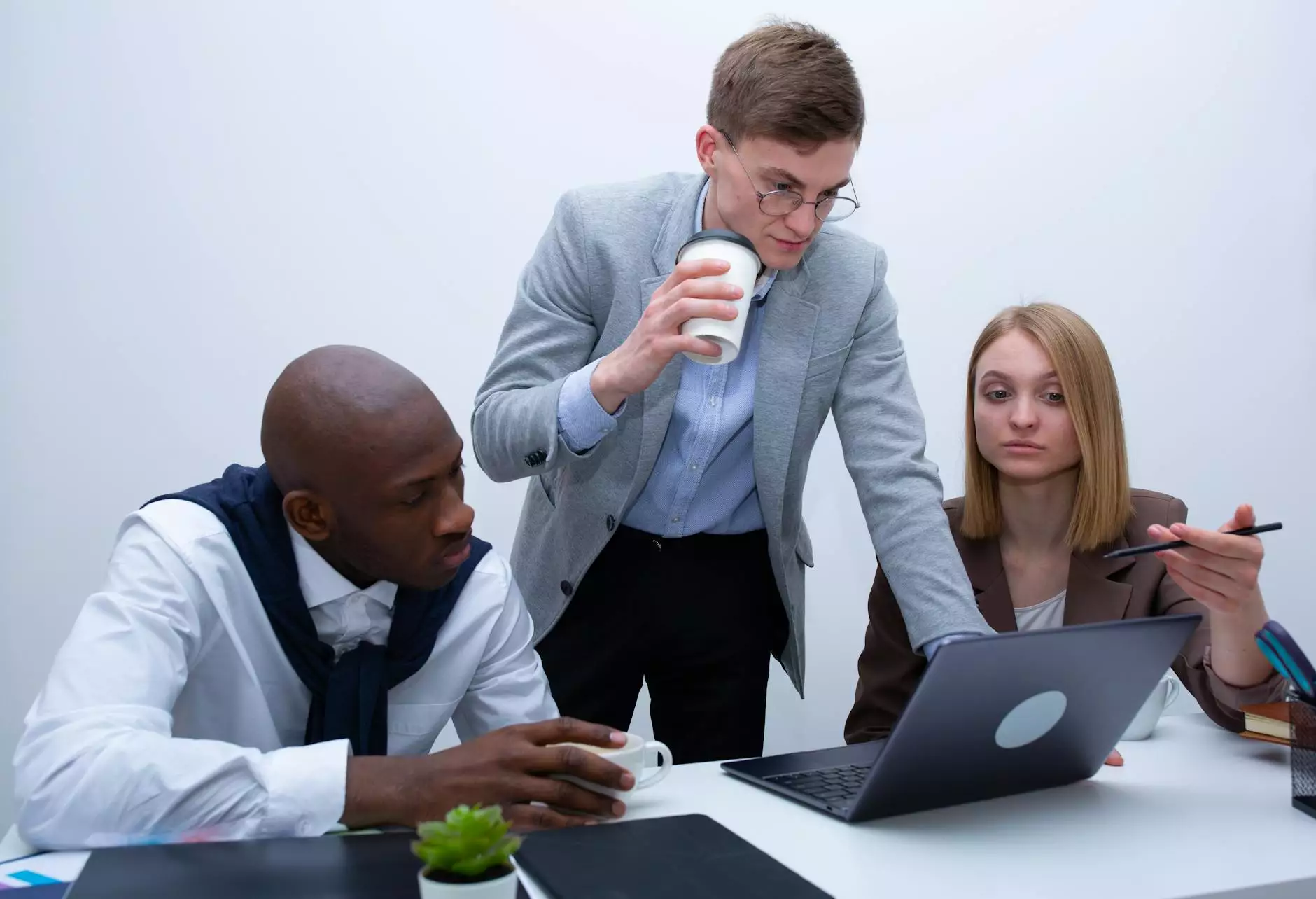 Welcome to Lawn Care Marketing Successs, your ultimate resource for all things related to lawn care marketing. In a highly competitive industry, it's crucial to have a strong online presence to attract more customers and stay ahead of the competition. That's why we, at Lawn Care Marketing Successs, have partnered with the industry-leading SharpNet's award-winning digital marketing team to ensure our success.
Why Choose Lawn Care Marketing Successs?
With a deep understanding of the lawn care industry and a proven track record, Lawn Care Marketing Successs is the go-to marketing agency for lawn care businesses looking to excel in their local markets.
Our team of dedicated marketing professionals specializes in creating tailored strategies designed to boost your online visibility, attract new customers, and increase your overall revenue. Through our partnership with SharpNet, we offer cutting-edge digital marketing solutions that are customized to fit the unique needs of your business.
SharpNet's Expertise in Digital Marketing
SharpNet is an industry leader in digital marketing with a reputation for driving results. Their team of experienced professionals stays on top of the latest trends and techniques to ensure that your lawn care business is always one step ahead.
Some of the digital marketing services provided by SharpNet include:
1. Search Engine Optimization (SEO)
Effective SEO is essential for any lawn care business looking to rank higher in search engine results. Our team of SEO experts will optimize your website, create engaging content, and employ the best SEO practices to improve your visibility online. By targeting relevant keywords and implementing on-page and off-page optimization strategies, we'll help your business outrank the competition.
2. Pay-Per-Click (PPC) Advertising
SharpNet's PPC advertising campaigns can quickly generate targeted traffic to your lawn care website. Whether it's Google Ads, Bing Ads, or social media advertising, our team will create compelling ads, optimize your campaigns, and continually monitor and adjust them for optimal performance. With our tailored PPC strategies, you'll attract high-quality leads and maximize your return on investment.
3. Social Media Marketing
Social media has become an essential marketing platform for businesses of all sizes. Our experts will create and manage engaging social media campaigns to build brand awareness, engage with your audience, and drive traffic to your website. By leveraging the power of social media platforms such as Facebook, Instagram, and Twitter, we'll help you establish a strong online presence and connect with potential customers.
4. Website Design and Development
Your website is often the first interaction potential customers have with your lawn care business. A well-designed, user-friendly website is crucial to making a good impression and encouraging visitors to choose your services. SharpNet's web design and development team will create a visually appealing and functional website that represents your brand and provides an excellent user experience.
5. Content Marketing
Compelling content is essential for engaging your target audience and establishing your business as an industry authority. Our content marketing strategies include creating informative blog posts, articles, and guides tailored to your lawn care niche. By consistently providing valuable content, your website will attract more visitors, improve search engine rankings, and ultimately drive more conversions.
Results That Speak for Themselves
At Lawn Care Marketing Successs, we measure success by the results we deliver. By combining our industry knowledge with the expertise of SharpNet's digital marketing team, we've helped numerous lawn care businesses achieve unprecedented growth and success.
Here are just a few examples of the outcomes our clients have experienced:
Significant increase in organic search rankings, leading to a higher volume of targeted website traffic
Improved brand visibility and recognition, making our clients the top choice in their local markets
Increased customer engagement and conversion rates through optimized website design and persuasive content
Expansion into new markets and territories, establishing our clients as industry leaders
Higher return on investment through cost-effective digital marketing strategies
Contact Us Today for a Customized Marketing Strategy
If you're ready to take your lawn care business to the next level and dominate your local market, contact Lawn Care Marketing Successs today. Our dedicated team, in collaboration with SharpNet's award-winning digital marketing experts, is here to help you achieve your business goals.
Don't settle for mediocre results when you can partner with the best in the industry. Let us show you how our comprehensive digital marketing strategies can give your lawn care business the competitive edge it deserves.
Contact us today to schedule a consultation and discover how we can transform your online presence and drive real, measurable results.
Remember, at Lawn Care Marketing Successs, your success is our success!